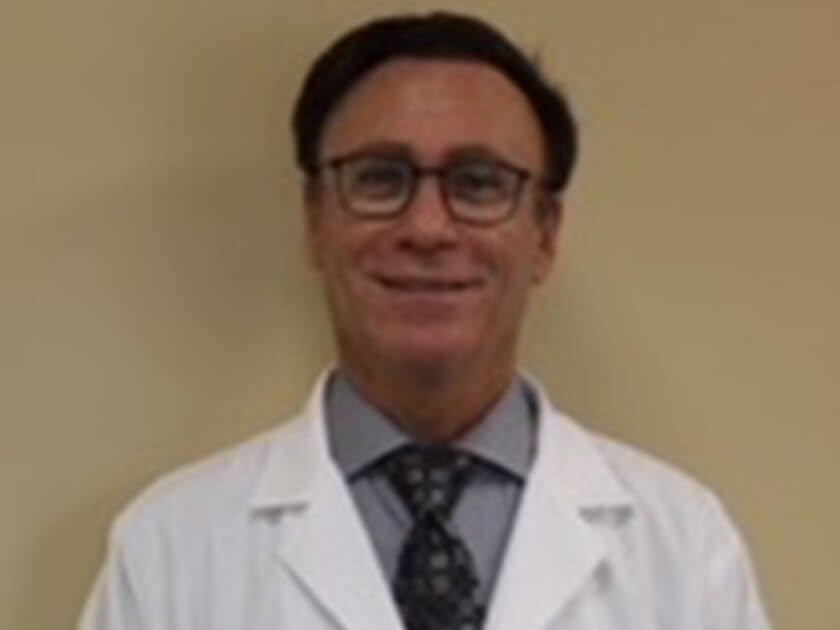 Dr. Steven Pear is a gifted dentist at East Haddam Dental Associates in Moodus, CT who specializes in general and cosmetic dentistry. He works hard to stay on-top of the latest advances in dental care and participates in regular continuing education seminars and progressive training courses. He has taken specialized courses in cosmetic dentistry, implantology, prosthodontics, endodontics, pedodontics, and material science. It is because of Dr. Steven Pear's dedication to improvement and growth in a variety of dental technologies, treatments, and procedures that our East Haddam/Moodus area dental patients receive the most modern, efficient, and effective general and cosmetic dental care available.
As a skilled dental professional, Dr. Pear is well-versed in all aspects of dentistry. Some of his most popular treatments include crowns, tooth-colored fillings, and TMJ therapy. He also offers cosmetic and restorative dental procedure such as dental bridges, implant crowns, porcelain veneers, dentures, home tooth whitening, and smile makeovers.
Dr. Steven Pear completed his undergraduate education at the University of Connecticut and earned a Bachelor of Science degree before moving on to study dentistry at University of Connecticut School of Dental Medicine. After receiving his DMD, Dr. Pear began practicing at East Haddam Dental Associates in Moodus, CT.
Dr. Pear is associated with the following organizations:
American Dental Association
Connecticut State Dental Association
Middlesex County Dental Association
Seattle Study Club
Dr. Pear has been widely recognized for his excellence in dentistry and earned the following awards:
Certificate, Advanced Restorative Techniques in Implant Dentistry, Univ. of CT
Certificate of Merit, American Society of Dentistry for Children
Voted "Top Dentist" by Connecticut Magazine, 2009
Voted "Top Dentist" by Hartford Magazine, 2010 – 2014
Top Dentist, Consumer's Research Council of America, 2011
"When I started dental school, I made a commitment to excellence and I continue that commitment today with every patient I see."
– Dr. Steven Pear