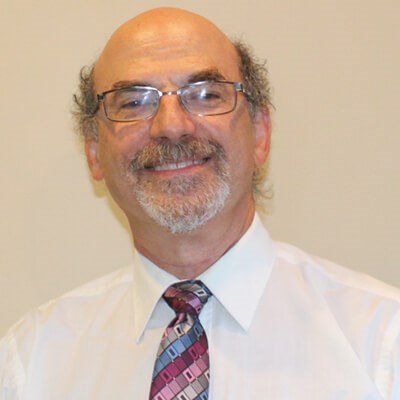 Joshua Goldman, D.D.S
Joshua Goldman is a general dentist who provides family dental care. He has been with East Haddam Dental Associates for several years but has been in practice for nearly 35 years. His unique experience and extensive expertise has helped propel EHDA to new heights. He offers a comprehensive approach to each patient and emphasizes preventive care for optimal oral health. Dr. Goldman is passionate about what he does and utilizes modern techniques to provide outstanding dental care. He is known for his compassionate demeanor and attentive, patient-focused philosophy.
As a highly trained and skilled dentist, Dr. Goldman is adept in preventing, diagnosing, and treating a wide variety of dental concerns. He is especially equipped in treating gingivitis, periodontal disease, temporomandibular joint disorder, and bruxism. He performs countless dental fillings, root canals, and crowns every year. In addition, Dr. Goldman not only performs general dentistry treatments but restorative procedures such as porcelain veneers, custom bridges, and teeth whitening.
Dr. Goldman completed his undergraduate education at Brandeis University in Waltham, MA. After earning his bachelor's degree in biology, he furthered his education at Georgetown University School of Dentistry in Washington, D.C. As a DDS, he believes in continuing his education to stay at the forefront of his field. For this reason, he has completed several advanced courses in endodontic treatment, oral surgery, restorative and cosmetic dentistry, implants, and much more.
---